7 Reasons Why You Need Pressure Washing Software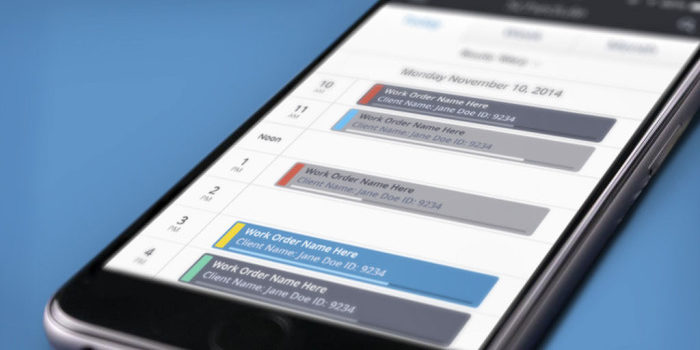 Do you need pressure washing software? These days, most competitive pressure washing businesses are using a number of software tools to manage their companies.

As your need for various tools grows, you add them to your workflows and they become part of your reality. Spreadsheets, accounting software, payment tools, calendars — after a while the conveniences promised by software start to become less convenient and more time-consuming.

Bringing all of your business processes into a single pressure washing software suite that is configured for your specific needs can save a lot of these headaches and eliminate some of your dependencies on disparate tools that don't sync together in the way you wish they would. Here are seven reasons why it's time to make the switch to pressure washing software now.

1. Offer a Better Level of Service to Customers
When your booking process, your scheduling, and your invoices are all in different places, how do you guarantee consistency? If your team is manually entering addresses and job details into your work orders, is all of that info being copied into a customer file for use later? Did you remember to send appointment reminders to your customer? How well do your job booking details link up with your billing process?

Having all of your business managed within a pressure washing software solution can eliminate simple errors like mistyped addresses. How? A simple tool called autofill, which ensures that only existing addresses and street spellings can be used. Can your spreadsheet do that?

The real strength is in the records you keep. Your pressure washing software can maintain a digest of a client's previous bookings and work order details. Let's say your customer wants to book you to come and clean their property. You can use the details from their previous booking to confirm the service this time around. "Do you still want us to spray the garage doors and the stairs next to the garage?" Happy customers are repeat customers, and repeat customers are the most profitable kind because you don't need to pay for advertising to find them.

2. Attract More Customers Who Value Convenience Over Price

Some customers will want a price quoted upfront. You can enable a quoting or booking process online that lets them get their questions answered and even get a job booked on your calendar without any intervention from your team.

Not only will you save a lot of administration time when you let clients book online, but the quality of your customers will improve as well. The kind of customer that values the kind of convenience that lets them book the job themselves are less cost-conscious and are happier knowing that the job is booked and confirmed.

If you're offering only a phone number or email for quoting and booking, people might opt for the competitor that offers a self-serve model. In these heady days of mobile everything, convenience wins. You can distance yourself from your competition by taking a professional approach to business management.

3. Configure Your Workflows to Suit Your Unique Needs
"This all sounds lovely, but what do you mean by pressure washing software, anyhow?" — is a question you might be asking yourself right now. We mean a software suite that is configured for the specific needs of your business.

Do you charge by square foot? Maybe you have an itemized list of the kinds of surfaces you clean regularly (houses, driveways, shop floors, and the like). Or perhaps you offer different levels of service, like cleaning or prepping for new paint. As any pressure washing business knows, the two are very different and you have to be clear on what's required.

Whether it's accounting for your quoting process, or allowing customers to book jobs online using your available service options, your pressure washing software can meet your needs with the settings and features you need.
Want to see a demo of pressure washing software in action and learn how it can transform your business? Schedule a private, no-commitment demo of Vonigo.

4. A Happier Field Team With an Easy-to-Follow Schedule
When a job is booked on your calendar and assigned to one of your teams, the whole company can see it on your schedule. Using a pressure washing software mobile app, everyone in the company can see the day's bookings. Need to make a change to a work order? The latest version is immediately available to everyone in the office and in the field.
When your truck teams arrive to work in the morning, their schedule is available to them right in their hand. When they "check out" of a job when it's complete, the system gets updated and the invoice is sent. It's a level of convenience that will let them focus on what's important: getting to the next job and completing the work in a professional and timely manner. They won't be required to jump through any hopes or hand-type job details into an email or spreadsheet.
With that level of convenience and transparency, your company looks more professional and your teams will be happy that they are not tied up in paperwork, reporting, invoicing, or any other process that takes up their valuable time.

5. Fewer Missed Appointments with Client Communications
Such a simple concept and yet when used properly, it's a game-changer. Following up with every client to remind them of appointments can take a lot of time. Neglect to do so and you run the risk they'll forget and not be around to give you access to the property. Missed appointments cut deep into your profitability and you want to avoid them at all costs. In fact, reducing missed appointments with automated appointment reminders might save you enough money to make a case for investing in pressure washing software all by itself.
Yes, you can always charge clients a no-show fee. But do you want to be the company that has to enforce their no-show fee in order to remain profitable, or would rather be the one that offers a complete, automated appointment process that in line with kind of customer service you can pride yourself on?
Automated reminder emails and text messages can offer peace of mind to your customers, too. They won't be left wondering whether you're still coming. Your admin staff, your field teams, and your customers will have a better day with this simple but powerful feature of your pressure washing software.
6. Get Paid Faster With Digital Invoicing and Online Payments

Invoicing can be a pain but it doesn't have to be. When your team completes a job and marks it complete, you can send an invoice immediately, no further work required.

What's more, you can accept payment on-site, which is the single fastest way to get paid for a job. Getting paid faster is crucial to the cash flow equation — the sooner the money is in your account the sooner the cash flow balance shifts in your favor. When you're already managing the costs of your teams, trucks, tools, and more, the faster you get paid the healthier your business will be.

7. Gain Business Intelligence that will Help Your Business Grow
Last but certainly not least is the learning you can get from seeing your business operations tracked all in one place. Which are your most profitable jobs? What teams complete more jobs in a day? Which rep is booking the most jobs? What services are the most popular? Which advertising or marketing channels are driving the most business?
With purpose-built pressure washing software, the stats you collect can be the most valuable part of the whole equation. They will help you identify opportunities as well as weaknesses. For example, you might decide to advertise more in certain zip codes because jobs in that area are more frequent or profitable. You might promote an administrator, sales rep, or field team member due to their exemplary performance. Or you might invest in more trucks, trailers, and compressors when you identify growth opportunities.
Harnessing the power of that business intelligence can give you the power to expand your business. Whether you want to add a new location, or even pursue a franchise model, your established systems can be easily replicated in new markets without the need to reinvent the wheel every time.

Learn More About Pressure Washing Software
Want to learn more about how pressure washing software can help you manage and grow your business? Book a free, private demo of Vonigo and we'll show you.