7 Features of House Cleaning Software That Can Transform Your Business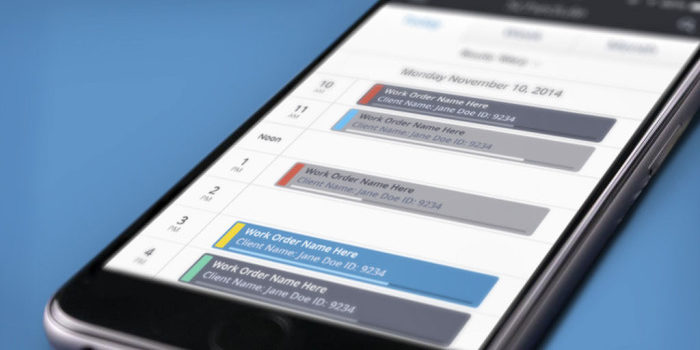 Your business probably makes use of a lot of software tools. House cleaning software that is configured specifically to suit your needs can make a huge difference in your success and save you time from switching between applications.
Here are seven features of house cleaning software that can help transform your business and help it grow.
1. Online Booking
Offering your customers the ability to book online can help you win against your competition in a number of ways. To start with, you gain access to a new kind of customer — one that values convenience over price. Opening yourself up to this market could mean an immediate boost in revenue and profitability.
What's more, when a customer books a job themselves, you save money on administration or sales staff costs. Even while you sleep, jobs can be appearing in your calendar in the times and areas of your availability.
2. Cloud-based Scheduling
Once a job is on your schedule, it's available for your whole team to see. Your office team can see the entire schedule, with detail on which team will be handling which job. Meanwhile, your teams in the field can see their daily schedule.
A customer or one of your teams may need to make a change to a job on your calendar. Perhaps they want to expand or reschedule the service. If that's the case, any changes that are made are visible to the whole team immediately. No more calls or creating new work orders in order to make adjustments to an existing booking.
To help with your company records, your teams can clock in and out of jobs too, to report when they arrive and when they are done. This gives you an accurate picture of how long each job takes, travel times between jobs, and more.
3. Customer Communications
When there's a customer no-show for house cleaning, no one wins. Yes, you can always charge the customer for the appointment, on principle. But that's not the kind of service you want to offer. And the customer will be reluctant to choose your business again if they're not happy with how you handle it.
To help eliminate no-shows for good, you can schedule some automated customer messages, either by email or text message, as reminders. Remind the customer on the morning of the appointment and notify them again when your team is close to arriving.
These messages help to eliminate no-shows and offer both you and your customer peace of mind. It's the kind of service you want to be known for. And the best part is you can automate it, saving even more time.
4. Driving Directions and Route Capacity Optimization
Above, we highlighted the ability for your house cleaning teams to clock in and out of jobs. Since this information is available to you, you can use route capacity optimization if you have some teams that complete jobs faster than others. If one team of three completes work faster than a team of two, you can optimize their schedule to accommodate more bookings in a day.
Along with their daily schedule of jobs, your teams will also have access to driving directions, to help them go from job to job in the most efficient way. Another feature that helps save time and money is address autofill — it helps prevent a customer or team member's clumsy fingers from entering an incorrect address.

5. Customer Relationship Management
This is where the true power of house cleaning software comes in. If you thought the above features could enable growth, this one packs even more punch. House cleaning software with CRM (customer relationship management) lets you keep an accurate record of each customer's history with you.
It might be that they book with you around the same time each year. Perhaps it's a special request that they have for you to clean a certain part of their property. It might even be they note they added when they asked you to avoid the grass in their side yard. Whatever the case, keeping a working history of your customers' previous bookings gives you a massive service advantage.
When you demonstrate that you remember and respect details like the examples above, customers take notice. When you're delivering them a consistent, high-quality service and saving them time, you remove the motivation for them to look for another vendor.
6. Digital Invoices
The sooner you ask for the money, the sooner you can receive payment. In the cash flow equation for most cleaning businesses, getting the money immediately makes a big difference.
With digital invoices, you can issue an invoice automatically the moment your team marks the job complete. And with online payment options as part of your house cleaning software, you can get paid immediately too, before your team even leaves the site.
7. House Cleaning Software Data and Metrics
This is perhaps the single most powerful feature of all. We've already made suggestions above for ways you can take advantage of available data, but there are many more.
Want to know which areas of town book the most profitable cleaning jobs? Perhaps you want to know which of your sales reps closes the most business? Or maybe you want to compare your revenue results from this month to the same period last year.
The data you collect in your house cleaning software is available on a dashboard that you can configure to track the metrics you want. At a glance, you can see the areas of your business that interest you the most. The power comes from identifying any key trends and adjusting your business to suit. Have a slow season? Test a promo. Have a busy season? Staff up in preparation for it and maximize your profitability. The kinds of house cleaning businesses that collect and analyze this data are the kind that succeeds and expands.
Learn More About House Cleaning Software
Want to learn more about how house cleaning software can help you with your unique business needs? Book a free, private demo of Vonigo.