How Franchise Software Systems Fuel Growth for Home Services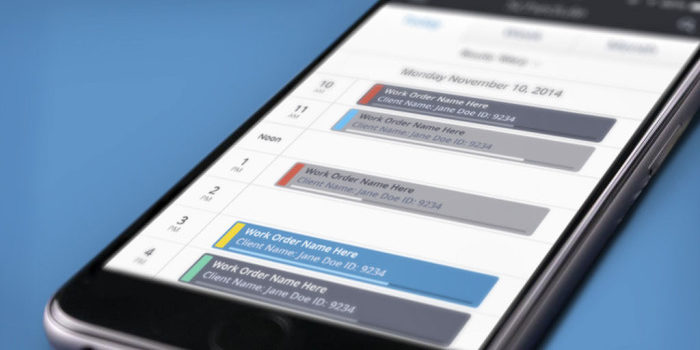 Is your goal is to grow your home services business using a franchise model? Investing in franchise software systems can help fuel that growth. Every day we speak to our franchise and multi-location clients about how to better leverage technology to grow their brand. We thought we would share some specific ways that the right technology tools can help with that growth.
The old adage about buying a franchise is that it's a business of your own, but you're not alone. The advantage to the franchisees is that they are buying into a proven system. The advantage for the franchisor is that you can leverage successful systems across your org. You can empower franchisees and enable growth without having to bear all of the expense.
For franchisors, the magic happens when you can unlock those economies of scale and align the entire company. Here's how franchise software solutions can help.
Repeatable Systems for Multiple Locations
This is the first item on the list for good reason. The single biggest point of value that franchise software systems can offer you is the ability to support your expansion. The ease with which you can add more locations and franchisees is a key consideration.
That consideration is especially important to home services franchises. One of your competitive advantages is to be able to offer all of your franchisees an easy, almost plug-and-play business. You can offer a lower cost in terms of the initial investment and total capital required. You can also offer a consistent service or product offering. To make it truly plug-and-play though, you can't risk burdening your individual owners with tech overload.
Look for franchise management software systems that can offer you the ability to add more locations easily, while offering high-quality customer service to help your team adopt the new technology. In the software game, we call this "onboarding." If onboarding new franchisees and training them up on your systems is a painless process, it's much easier to grow your home service franchise brand.
A Better Level of Service and Competitiveness for Franchisees
At the franchisor level, keeping things easy and painless for your franchisees is a big part of the game. The buck doesn't stop there, however. The success of a franchise software system will always depend on its ability to enable a better level of service for your end customers.
Get this part wrong and you will frustrate customers and lose business. Get it right and it can be a key differentiator. Franchise software systems allow you to offer customers things like online booking, appointment reminders, job completion notifications, automatic invoicing and online payments.
In the current market reality, the quality of your work is only half of how you earn your reputation. The convenience and ease of doing business with you make up the other half. Some customers value convenience over all else. Having systems in place can be a major competitive advantage to allow you, and as a result, your franchisees, to position yourself as the most convenient and professional option.
Centralized Reporting and Franchise-wide Learnings
For the franchisor, the ability to measure the performance of each location is also important. For example, it would be useful to know which locations are booking the most jobs, or which services are more popular in certain areas.
The data you collect from your entire organization can help you identify opportunities for growth. For example, monitoring the differences in the data between the top performers and the rest. Are they driving less? Are they in a specific ZIP code that gives them an advantage?
Franchise software systems can give you access to data with a surprising amount of detail. For example, you can know how many jobs per vehicle or per day at each location. You can see the average revenue per job, and the average amount of time that each job takes. You have a digital record of everything from booking, to arrival and job completed times, to the amount of time it takes to get paid. You're able to spot the areas that are having the biggest impacts on your profitability. Being able to share those learnings back with your franchisees is just one of the many ways you can support their success.
Use Franchise Software Systems to Automate Booking and Administration
If you want to offer your franchisees a truly convenient way to operate their business, relieve them of the burden of booking and day-to-day administration by centralizing it. Offer your brand's customers a single point of booking and then assign the jobs to the appropriate franchisee.
Franchisees can still promote the brand and engage in advertising and marketing in their service areas, with all booking going through headquarters. It's a great way to offer a consistent level of service in terms of a booking experience for customers. It's also a great way to attract franchisees, by offering to relieve them of having to employ more admin staff to handle calls and bookings.
This kind of centralized online booking is becoming the kind of convenience that makes a difference for the kind of customers we mentioned above, the ones that value convenience over price.
Deploy These Other Software Tools to Help Align Your Franchise
All the features and benefits mentioned above can all be achieved with our franchise management software designed specifically for the needs of home services franchises. A single software suite allows you to offer franchise-wide centralized online booking, scheduling, customer communications, route optimization, business analytics, invoicing and payments.
There's an additional benefit to using reputable franchise software systems — that ability to integrate seamlessly with other tools. For example, NiceJob is a reputation marketing platform designed to help you get more reviews, referrals on sites like Google, Facebook, and more.Once a job has been completed in Vonigo, NiceJob uses automated emails and text messages to help you win reviews and distribute them on the sites that matter most.Learn how Vonigo client You Move Me has won hundreds of new reviews since using NiceJob, including their Kansas City location winning over 300 reviews.
Also consider using tools that allow your owners to collaborate around content marketing, promotions, or social media. For example, a social media management tool can give you the ability to feed your individual owners with content and promotions that are prepared at headquarters and cued up for them to share with their loyal followers.
Learn More About Franchise Software Systems
As mentioned above, Vonigo's franchise management software suite gives you the ability to have centralized online booking, scheduling, customer communications, reporting, invoicing and payments. To learn more about how franchises are using Vonigo to achieve success, read these five mini case studies.
Want to learn more about how franchise software programs can help you grow your mobile franchise business? Book a free, private demo of Vonigo.