5 Ways to Improve Your Home Service Franchise Operations in 2021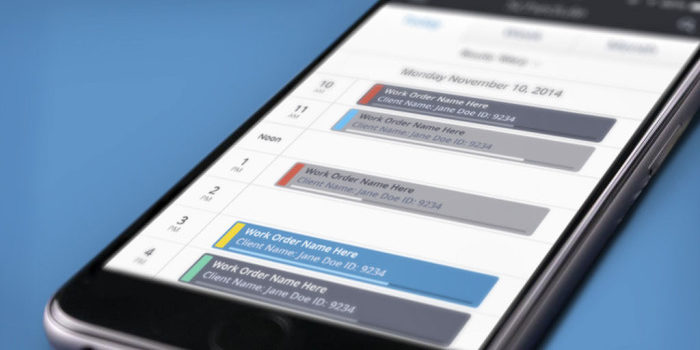 It will be different next year. Perhaps never in the history of your business has that statement been more true. 2020 has been a year, hasn't it? If you're reading this and your franchise operations are surviving and thriving, stop for a moment and give yourself some credit.
Whether your business was ready for the changes in 2020 or not, it was a different year than most in many ways. And now you have an opportunity to step up your game even more in 2021.
If you're looking for some ways to improve your home service franchise operations in 2021, here are five tips to consider for the coming year.
1. Centralized Online Booking
More than ever, customers expect to be able to book on their own time, on their own terms. With home service franchises, it's becoming increasingly evident that the most convenient solution wins. Good service and good pricing matter, but customer convenience can win the day.
There are more benefits of centralized online booking than just the ones your customers enjoy. Centralized online booking means fewer booking errors and fewer headaches for individual franchisees. When customers are entering their own info, there are fewer address errors. When bookings are made at the franchise's central booking page, the booking engine intelligently assigns booking to the appropriate franchise locations, and the franchisor has visibility into individual location performance.
One convenient website URL that handles the entire company's bookings is terrific for branding too. And the best part of all is that your customers can book without even speaking to your team, at all hours of the day and night.
2. Route Optimization
The more jobs you book and the more vehicles you have on the road, the more things like economies of scale begin to matter. For example, what if your trucks could save 10% of driving and waiting time each day by better mapping of your routes and sending customer reminders in advance of your arrival? How quickly would that add up? How many more jobs could you schedule a day at each location?
Rather than leaving it to a human dispatcher or to your individual drivers to set their routes and schedules, consider what route optimization could do for your productivity and time savings.
Read about how Vonigo's franchise management software works with Routific, to help you set your job routes and schedules in the most cost-effective way possible. Or as they like to say, reducing windshield time and maximizing job time.
3. Make Time for Health and Safety
The pandemic hit before most of us were expecting and you likely have already made a lot of adjustments to your processes and policies as a result. The fact is, a lot of those changes and adjustments might have to remain for a while longer, well into 2021.
We are living with new "normals" that will be part of our way of life for some time to come. What long term solutions can you put in place to account for that? Are there new services you can develop that are a fit for the way we all live and work today? Do you need to change your job types or timing or crew arrangements in a meaningful way to better address these changes for the long haul? Maybe an all-hands meeting to review and reinforce your new protocols is in order.
Even though we all had to react quickly to the pandemic, we can now take some time to plan for that next horizon. What changes can we make, knowing what we know now, to be more profitable and fuel growth in 2021?
4. Deploy a connected worker solution (without buying any hardware)
The field services industry, which includes home service franchises, there is plenty of buzz about connected workers. Field services organizations of all sizes are realizing the advantage of having two-way exchanges of data between their workers and headquarters.
In a home services franchise, this connected worker advantage takes the form of having live, up-to-date job information in the hands of your teams in your vehicles. Things like the route optimization mentioned above, confirmations from customers regarding arrival times, the ability to check in and out of jobs upon arrival and completion, and the ability to deploy an invoice before they're even left the property.
The fuss about connected workers is not just that they're more efficient. They enjoy greater job satisfaction, too. Giving people access to the information they need to do their jobs well allows them to thrive and excel. Instead of being left in the dark or receiving fragmented updates via phone or text message, they become both a source and beacon of useful information. Ask us about how Vonigo's franchise management software can help you standardize the franchise partner experience so that you can set your franchisees up for success.
5. Step Up Your Leadership Game
To get your franchise to that next level, you have to be prepared to train yourself to that next level too. Franchise ownership at any level requires that you continue to develop leadership skills. As your franchise grows, so do your operational concerns.
Are you making the right changes to your business to enable growth? Do you delegate the things that should be delegated and are you looking for growth opportunities? Are you coachable?
If you haven't watched it already, check out the recording of the leadership webinar we hosted featuring Jordan Tait of TrailBlaze Partners. Jordan has that killer combination of business savvy as well as hands-on experience operating a franchise. Now he and his team coach other home service franchise leaders. They can help you level up your leadership skills, manage your teams and budgets better, and enable scalable growth.
Franchise Management Software for Better Franchise Operations
Call this one a bonus tip. Did you get especially excited about points 1,2, and 4 above? Maybe it's time to consider whether your franchise management tools need an upgrade. Vonigo's suite of tools helps franchise brands keep track of their entire operations, at the corporate, brand, and franchise location levels. Ask us how.
To learn more about franchise management software, book a free, private demo of Vonigo.