An Automated Online Booking Ecosystem for Home Services Franchises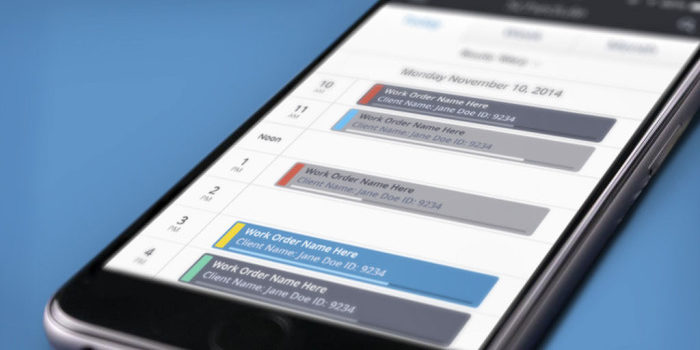 Growing your home services franchise requires generating predictable revenue while maintaining profitability. To achieve this at scale requires that you establish repeatable systems, especially when it comes to customer acquisition. You want jobs on the calendar at all of your locations. You want vehicles in motion and completed customer payments.
Your customer acquisition systems are every bit as important as the skills required to complete your jobs. With great systems in place, you can accurately measure your key growth metrics. Then you can gain a better understanding of where to invest in your franchise's growth.
More importantly than that, however, is that a complete job booking system provides a better level of service to your customers.
The Challenge: To Remove Friction from the Booking Process
In 2022, the home services franchises with the most convenient process will be the ones that win the jobs.
Customers are savvy and they value convenience. Sometimes that means the ability to book a job online immediately. Other times it means being able to get answers to their questions by phone at all hours of the day. Others would prefer to text you or get immediate responses in a chat widget. It can be hard to keep up.
Administration costs can add up fast if you don't take advantage of automation, especially when calculated across multiple locations. In-house admin personnel are unable to predict when the phone will ring (or the chat will ping), and can often miss opportunities when call volumes peak and require follow-up.
Online Booking Ecosystems for a Home Services Franchise
A large part of the value of your home services franchise brand is in providing a consistent level of service.
The holy grail of customer acquisition is an online booking ecosystem that removes friction by letting the customer lead the process.
Here's how to achieve that, first by taking a look at the big picture.
Online Booking Portals
The first key requirement is an online booking portal that allows customers to book jobs at their specific locations.
Inbound Call-handling
The second requirement is a consistent process for the handling of inbound calls. As this one requires personnel, the most profitable way is to centralize it, dispatching jobs from one central booking hub.
Lead Acquisition and Follow Up
Lastly, you need a way to acquire new leads, follow up with them, and get jobs booked. This completes the ecosystem and truly unlocks the path to predictable revenue across your entire home services franchise.
When you have a repeatable, profitable way to acquire new leads, you can invest confidently in growth. Here are the stages to building out a fully automated online booking ecosystem that you can use to predictably grow your home services franchise.
Stage 1: Your Online Booking Engine
The best practice for home services franchises is to make your booking a key part of your brand. You can achieve this by having a single, catchy online booking URL, where jobs are assigned based on geography. If you prefer, you also can have location-specific online booking portals that are part of the overall franchise management software system.
When your jobs require an online quote, you can automate as much of that process as possible also. If a job can be priced and booked without an additional site visit, it's easier for both parties. Since the advent of the pandemic, "touchless" services and safety measures are the status quo.
Vonigo's franchise management software platform has the ability to handle online booking and quoting, and tracks the job through to completion and payment.
Stage 2: Incoming call handling
Even the best online booking engine in the world might not satisfy all customers. Some still prefer to call, on their time, to get their questions answered. In the event that they wish to book a job, you'll also need to collect some info from them. While this article focuses on automated systems, this still requires personnel — people who can field those inquiries and convert them to jobs on the calendar.
ProNexis offers customer discovery and job booking services for home services franchises, that you can use to field any volume of inbound call handling. Their premier agency teams train and are certified to handle specific needs and questions in the call flows for your industry.
Stage 3: Online lead follow-up
With the above booking foundations in place, you can open up new lead sources to drive more revenue. If you wish to pursue a more active way to generate new job bookings, you can purchase leads from a number of services:
Thumbtack
Thumbtack is an American home services website. It is an online directory that allows users to search for, rate, and hire local service providers to work on a variety of personal projects, including home improvement, financial and legal services, and event planning.
Home Advisor
Home Advisor is a digital marketplace that aims to connect homeowners with prescreened, local service professionals to carry out home improvement, maintenance and remodelling projects.
Porch
Porch is an online website that connects homeowners with local home improvement contractors.
In addition to these, you can also pay to acquire leads with Facebook ads, Google ads, and many more. The challenge with each of these is that they require follow-up. Franchise owners may not have the bandwidth to do all of this follow-up, which is why ProNexis offers digital lead handling, where they ingest any and all forms of digital leads as well as handle the follow-up to get the jobs onto your company's calendar.
Vonigo with ProNexis, a Complete Automated Online Booking System
Consistency of service is a big part of your franchise brand. To achieve a level of consistency and predictability, consider matching Vonigo's franchise management software platform with ProNexis, to handle calls and leads.
Vonigo's platform can handle online booking, quoting, job scheduling, customer communications, invoicing, and payments.
ProNexis adds the people component to the job booking process. They offer 24/7 coverage for inbound calls and for digital leads they have an 11-point follow-up system with calls, texts and email. There are no monthly fees or long-term contracts. You pay month-to-month, and only when a job is booked.
When you integrate Vonigo with ProNexis, jobs will appear on your Vonigo calendar, assigned to the appropriate crew, based on location and the service required.
If you'd like to learn more about how to achieve this kind of automated ecosystem, book a free private demo of Vonigo, or inquire about how to use ProNexis to handle your job bookings.