Field Service Management with Quickbooks: What You Need and How to Do It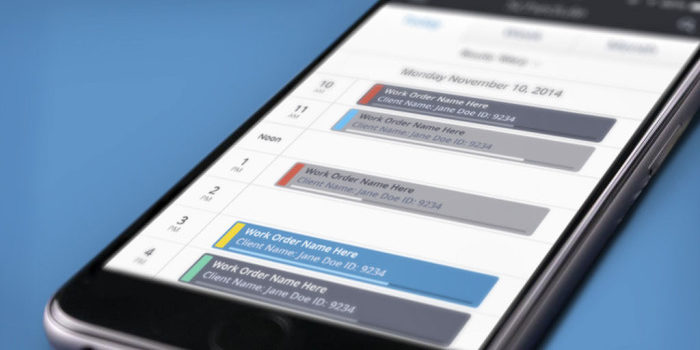 Increasingly, field service is as much about the digital tools you use to operate your business as the tools you use to perform your service. Syncing your field service management with QuickBooks can help you offer your customers convenience while keeping your business processes efficient.
Here's some detail on how to use field service management and QuickBooks software in tandem.
What is QuickBooks?
If you're reading this you're likely already a QuickBooks user. You already know that it is an accounting software package developed and marketed by Intuit. QuickBooks products are designed for small and medium-sized businesses. They offer cloud-based and on-premises accounting applications that accept payments, as well as managing bill payments and payroll functions.
QuickBooks is the market leader in its category. It's not uncommon for a field service business to require a seamless integration between their field service management software and QuickBooks.
Does Vonigo Integrate with QuickBooks?
Absolutely. The main goal of Vonigo is to make the managing of your field service business easier. Invoicing and receiving payment is paramount to your business operations, so we have placed a priority on a pain-free integration with the popular accounting software.
How Does it Integrate?
You can track your transactions, expenses, taxes and more using Quickbooks with Vonigo. Vonigo allows you to integrate sales records, invoices, and even your quotes with QuickBooks. You can do this automatically or manually on the desktop version. With the online version of QuickBooks, you can "set it and forget it," as synchronization is automatic. Your invoice fields, PO numbers, and due dates can all be copied over as well.
When you take payments from customers, those payments and invoices are linked automatically. Those invoice-payment linkages carry over to QuickBooks so both your field service software and QuickBooks have matching information. You no longer have to go looking for an invoice to record a payment.
If you'd like to learn more about how Vonigo's field service management software works with QuickBooks, request a free, private demo.
Why Is This Important?
The real value of this synchronization is the administration time it saves you. Field service management software improves your internal processes and also offers your customers a better standard of service. When your business tools integrate seamlessly, you are able to spend more time on the parts of your business that are profitable, like driving new business and completing jobs.
Vonigo and QuickBooks Online's cloud-based offerings give field service companies secure, easily accessible, and configurable business infrastructure. This removes the hassle that can result from using disparate, disconnected systems.
What is Field Service Management Software?
Field service management software (FSM software) helps companies deliver effective onsite service by tracking requests, managing personnel, and maintaining visibility into operations. Common field service management software features include work order management, dispatch, and invoicing.
Vonigo's field service software offers additional features like online booking, white labeling, route optimization, client communication, invoicing, payments, and support for multi-location companies.
What is Vonigo?
Vonigo is a field service management software platform. Vonigo helps streamline the field service management process from end-to-end with a unified suite of configurable cloud-based modules. Field service companies can have scheduling, online booking, work order management, estimating, dispatch, routing, GPS, CRM, invoicing, payments, reporting, and more all accessible over the internet from any desktop or mobile device.
As indicated above, if your company already uses QuickBooks for your accounting needs, you can seamlessly integrate Vonigo and eliminate manual entry.
What Kind of Companies Use Vonigo?
Vonigo's customers are mobile service companies, located all around the globe. We service many different industries including moving, cleaning, junk removal, non-profit retailers, and other industries that provide services on-site. Our software suite is configurable to the needs of these individual businesses.
We also help service franchises and multi-location companies manage and scale their operations. Features like centralized online booking and franchise management functions and reporting tools make Vonigo a popular choice for growing service companies. We can define workflows, custom fields, custom reports and more. This allows us to tailor each implementation to your company's specific needs.
Learn More About Vonigo's Field Service Management with QuickBooks
We provide the expertise to get it set up for you. This includes a comprehensive onboarding and training process where we set up Vonigo for you and train key people on your team.
Our setup process involves a dedicated onboarding manager taking the time to learn about your business and how Vonigo can fit into your operations. After branding and configuring the platform to your industry and company, we then train your team so everyone can hit the ground running. Our customer stories page is a good place to learn how other companies have streamlined and grown their operations with Vonigo.
Do you want to learn more about Vonigo's field service management software and how it can work with your company's existing QuickBooks account? Book a free, private demo.